Washington sees possible way to dialogue with North Korea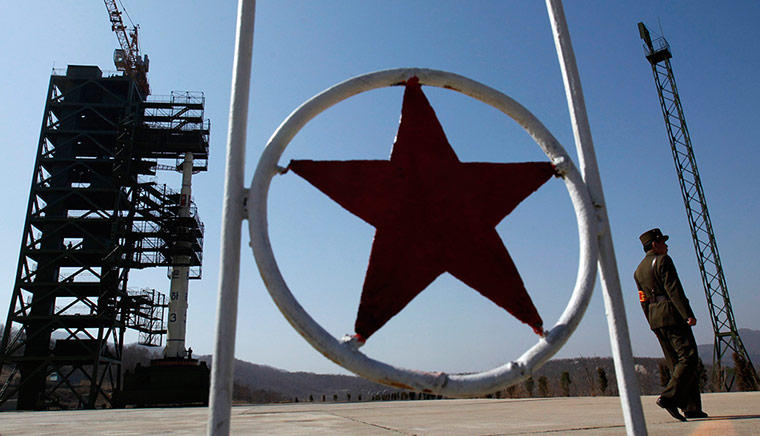 By Ali Mustafayev
U.S. Secretary of State Rex Tillerson has voiced a peace overture towards North Korea, welcoming what he named the restraint it had shown recently in its weapons programs.
"We have had no missile launches or provocative acts on the part of North Korea since the unanimous adoption of the U.N. Security Council resolution," Tillerson told reporters on August 22, referring to U.N. sanctions on North Korea agreed on August 5.
Washington expressed readiness to dialogue with Pyongyang, if North Korea will develop its low-key foreign policy.
"We hope that this is the beginning of this signal that we've been looking for – that they are ready to restrain their level of tensions, they're ready to restrain their provocative acts, and that perhaps we are seeing our pathway to sometime in the near future having some dialogue," Tillerson added.
North Korea has conducted two nuclear tests and dozens of missile tests since early 2017 and Washington says the aim of any future talks must be denuclearisation.
The United States in early August imposed sanctions against companies and physical persons from Russia, China and Singapore accusing them in trading with North Korea.
The list of sanctioned companies and persons included the Russian "Gefest-M" company, engaged in metal trade with Korean Tangun Trading Corporation and its director Ruben Kirakosyan and three more Russian citizens, who in one way or another had relations with North Korean companies.
Five companies from China and two from Singapore were also sanctioned under the same charges.
A day before Tillerson's statement, the U.S. and South Korea began long-planned annual military exercises. North Korea warned that the U.S. was risking an "uncontrollable phase of a nuclear war." North Korean state-run media said that the country's military could strike the U.S. at anytime and that neither Guam, Hawaii nor the U.S. mainland could avoid the "merciless strike."
President Donald Trump earlier this month warned North Korea it would face "fire and fury" if it threatened the United States. Pyongyang responded by threatening to fire missiles towards the U.S. Pacific island territory of Guam, but later said it was holding off while it waited to see what Washington  would do next.
—
Follow us on Twitter @AzerNewsAz