Wavestone Global Survey on Deep Tech Investments: Europe is Deep Tech and France is Thriving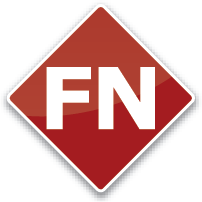 PARIS, January 8, 2018 /PRNewswire/ —
Since the 2000s, start–ups have overwhelmingly established themselves as a new ecosystem for innovation. But, some way from this dense and competitive universe, the Deep Techs are creating new solutions based on disruptive technologies such as artificial intelligence and big data, virtual and augmented reality, connected objects, and micro and nanotechnologies. As a result, they are attracting more and more attention from investors looking for the next wave of investments.
(Logo: http://mma.prnewswire.com/media/625069/Wavestone_Logo.jpg )
(Photo: http://mma.prnewswire.com/media/625068/Wavestone_Deep_Tech_Global_Investor_Survey.jpg )
While Europe has a raft of resources to succeed in this brave new world, what exactly are they? Which are the most attractive countries for investors? What are their criteria when choosing? What are the most prized technologies? How about France? A new report by Wavestoneconducted with 107 investors, sheds light on this clear trend, and provides an overview of the international dynamic that surrounds Deep Techs. This report will be discussed at the CES in Las Vegas on 9-12 January. It can be downloaded on Wavestone's website: https://www.wavestone.com/insights/
DeepTech: Europe is in the race
In

Europe

, since 2015, venture capital (VC) investments in Deep Tech are growing X3 faster than in the world of B2C tech start-ups.In 2017, for the first time, the level of investment in Deep Techs (€4.6bn) exceeded that of investments in B2C start-ups (€3.7bn).
For investors, talent, scientific infrastructure, government support, and access to a large market, are the core foundations of success in Deep Tech. Access to funding comes only after these.

France

,

Israel

and the

USA

lead the pack in terms of talent.
The UK leads in

Europe

in terms of access to finance and investment.
Confidence is high in the

USA

,

France

,

Israel

and

Germany

. The UK is challenged.
…and France is thriving
61% of investors ranked France among their top five countries for investing in Deep Tech.
For the very first time, in 2017, France took the lead in terms of VC raised (€2.7bn) in Europe.
88% of investors expect that growth in the Deep Tech segment will be stronger in France than in the rest of Europe.
France's outstanding strengths are Artificial intelligence, BioTech and IoT.
"Deep Tech is not a fad, but a true technological tidal wave able to address many of the issues facing the world today. While Europe may not have held its own in the first wave of tech start–ups, Deep Tech presents a new–and historic– opportunity.And France, with its proven scientific excellence and new entrepreneurial impetus, holds all the cards to seize it," explain Reza Maghsoudnia and Laurent Stoupy, the Wavestone partners in charge of the report.
Study methodology
This study was based on an online questionnaire – distributed between October 5 and December 1, 2017 – and interviews with entrepreneurs, research centers, and experts.
107 investors completed the online questionnaire, representing a total of €33bn assets under management.
Distribution of investors surveyed:
57% were based in France,
16% in the US,
9% in the UK,
18% in other countries.
The study was based on a panel comprising 15 countries: Canada, China, Finland, France, Germany, India, Ireland, Israel, the Netherlands, Norway, Singapore, Sweden, Switzerland, the United Kingdom, and the United States.
About Wavestone
In a world where permanent evolution is the key to success, Wavestone's mission is to enlighten and partner business leaders in their most critical decisions.
Wavestone draws on some 2,600 employees across four continents. It is a leading independent player in European consulting, and the number one in France.
In 2017, Wavestone was again recognized as a Great Place To Work