Web search: What we looked for in 2017
Year-end data shows the most sought terms, events and personalities online
India: Money and sports dominated our searches. 'GST' overran the Indian internet while people also grew curious about 'Bitcoin'. It wasn't just bread but circuses too; sporting events occupied our search engines — from the 'Indian Premier League' (IPL) to the 'ICC Champions Trophy' in June, we were madly into all things cricket-related. However, Indians also looked up 'Jallikattu' — the bull-fighting rural sport, banned in Tamil Nadu over fears of cruelty to animals, the ban then challenged to protect tradition. There were searches about cinema (the weighty 'Baahubali 2' and 'Dangal' dominated) and politics — 'UP election' had us wondering, 'Gujarat polls', not really — while tongue-twisting terms like 'farrago' and 'rodomontade' (both introduced online by politician Shashi Tharoor) had us reaching for our search engines again.
America: North Americans were anxious about calamities, natural and man-made. September's 'Hurricane Irma' dominated searches as did 'Matt Lauer', news star accused of harassment, his career crashing. Americans also searched for the October 1 'Las Vegas shooting' which left 59 people dead. In Latin America, Venezuela searched for 'fatherland' and 'roulette', while Colombia worried about 'climate'. America's fascination with 'Super Bowl' football endured, but there were new searches for terms highlighting old problems — 'antifa' (or 'anti-fascist'), 'complicit' and 'feminism' were most looked-for words. Meanwhile, President Trump's May tweet about 'covfefe' left everyone puzzled. Including Google.
Europe: Searchers were markedly perturbed about politics. In Britain, 'hung Parliament' and 'exit poll' were most searched for; May's 'Manchester Arena' and June's 'London Bridge' terror attacks, and the 'Grenfell Tower' fire which killed 71, raised hard questions. The UK searched for 'youthquake' (the term meaning a significant change due to young people) while Europeans were intrigued by 'Meghan Markle', the unconventional American actor marrying Britain's Prince Harry in 2018.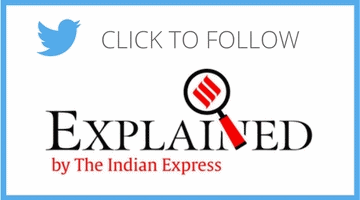 Asia: Asia showed a lighter side; in the Philippines, people searched for 'Despacito' (the title of Justin Bieber and Louis Fonsi's hit song, meaning 'slowly'). In Singapore, searchers looked up 'blockchain' (a growing list of records — called 'blocks' — secured by cryptography) and 'grabhitch' (non-commercial car pooling, for the uninitiated). Worryingly, 'enema' featured on Malaysian searches. Interestingly, North Korea showed searches for 'US dollar' while from Saudi Arabia to Syria, searchers looked up 'Ertugrul', the Ottoman Empire's founder (and subject of a hit Turkish TV show) with Yemen's 'President Ali Abdullah Saleh', killed in December by his former allies, the Houthis.
Africa: Zimbabwe saw searches for ousted President 'Robert Mugabe' and his wife, often termed 'Gucci Grace'. The Western Sahara looked up both 'electricity' and the 'African Cup of Nations' while 'North Korea' had internet users in Uganda intrigued.
Globally, 2017 was a year of anxieties online; perhaps that's why searchers everywhere wanted a 'fidget spinner' toy or just an answer to a seemingly childish question — 'How to make slime'.
For all the latest Explained News, download Indian Express App