Why THIS picture went viral today…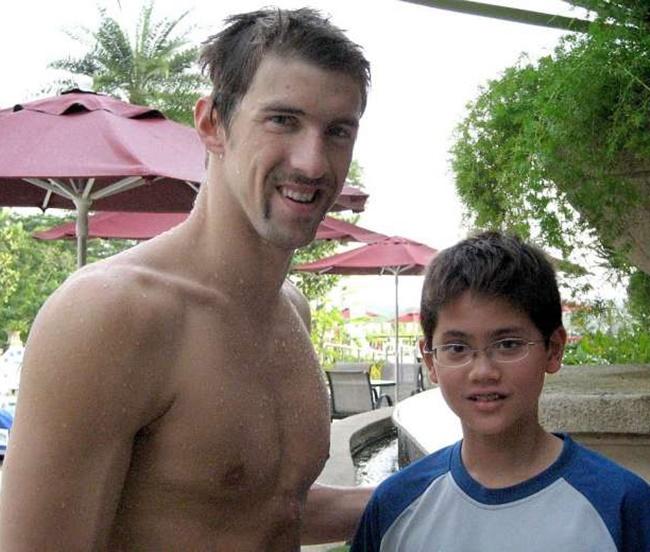 IMAGE: : Joseph Schooling with Michael Phelps. Photograph: Facebook.
Joseph Schooling won the men's 100 metres butterfly final on Friday to secure Singapore's first Olympic gold medal and deny Michael Phelps a 23rd in the last individual race of the American's extraordinary career.
Why Schooling will cherish win against Phelps for rest of his life…
Schooling denies Phelps a 23rd
Phelps, now has 27 medals, had been hoping to win the event for the fourth successive Games but his Midas touch deserted him and he had to settle for another colour medal for the first time in Rio.
It was a surreal moment for Schooling, who had just beaten three of the greatest butterfly exponents in Phelps, South Africa's Chad Le Clos and Hungary's Laszlo Cseh, all of whom tied for second.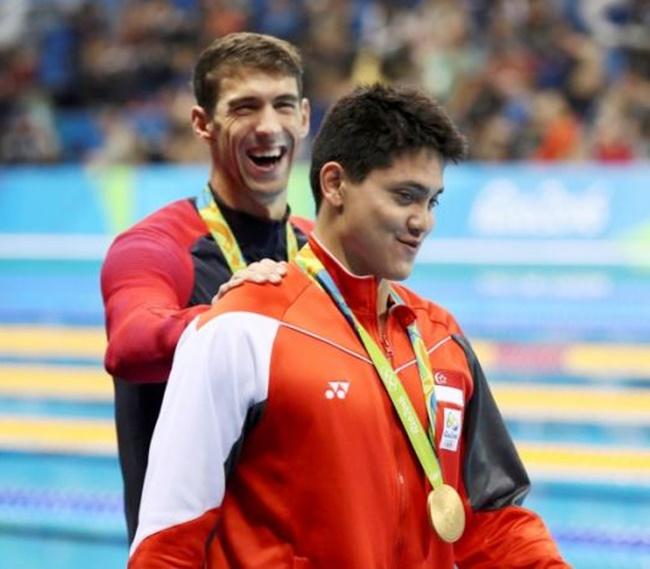 IMAGE: Joseph Schooling of Singapore is congratulated by Michael Phelps as they leave the podium. Photograph: Stefan Wermuth/Reuters.
The 21-year-old Schooling paid tribute to Phelps as the idol whose inspiration set him on course to become Singapore's first gold medallist in any sport.
"If it wasn't for Michael, I don't think I could have gotten to this point. I wanted to be like him as a kid.
"I wanted to win. And I think a lot of this is because of Michael, he's the reason I wanted to be a better swimmer."
The now viral photo of Schooling, a bespectacled lad of 13, posing beside Phelps shows how far the young swimmer has come.
After the medal ceremony, the pair were deep in conversation on the pool deck, and Schooling said he told Phelps the feeling was 'out of this world'.
"He smiled and said, like, I know," Schooling said.