World, UNDP seek NIMet services on climate in four countries
---
---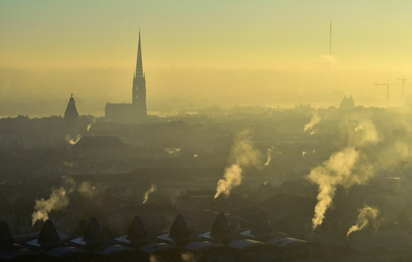 By Favour Nnabugwu
ABUJA—World Bank and United Nations Development Programme, UNDP, have sought the services of the Nigerian Meteorological Agency, NiMet, on climate and weather initiatives in four African countries.
The countries are Mozambique, Uganda, Zambia and Singapore in Asia.
Director-General of NiMet, Prof. Sani Mashi, disclosed this when the organisation received a delegation from the Economic Community of West African States, ECOWAS, in Abuja, yesterday.
Briefing the ECOWAS delegation, Mashi said NiMet's mandate was to promote the application of meteorological information to address development, which essentially is what the Global Framework for Application of Climate Services is all about.
He disclosed that Nigeria had produced a National Framework for the Application of Climate Services, NFACS, awaiting presidential approval and explained the pivotal role NiMet played in its preparation.
Speaking earlier, Dr. Johnson Boanuh, who led the ECOWAS delegation, said they were at NiMet to acquaint themselves with the programmes and the new management of the agency.
He paid glowing tribute to NiMet and expressed appreciation for the agency's support of ECOWAS commission and the Regional Office for World Meteorological Organisation, WMO, in Nigeria.
Boanuh informed the DG/CEO NiMet that the WMO and the Global Framework for Climate Services Secretariat in Geneva had established an office in Dakar, Senegal to support and facilitate the establishment of National Framework for Application of Climate Services, NFACS, in all ECOWAS member states.
CLICK HERE TO READ MORE FROM: General