Xero boss brings jobs to Hawke's Bay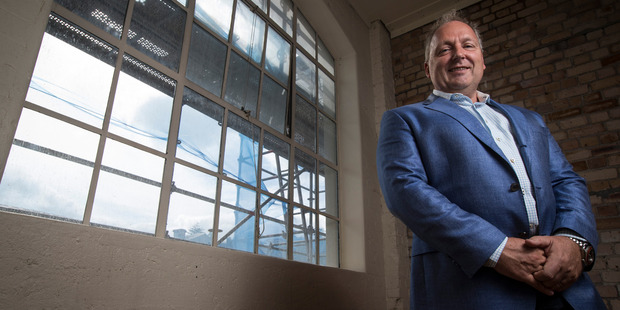 Next year, Hawke's Bay will join the likes of San Francisco, London, and Singapore, as a base for global software company Xero.
The ever-expanding company will be opening a new office in Napier – potentially at the new Ahuriri Tech Hub – which will create 30 support jobs over the next 18 months to join the company's global customer experience team, and specialist payroll experts.
From creating jobs, to inspiring other businesses to make the move, the office is being applauded by local figures as a "huge opportunity" for Hawke's Bay.
Yesterday Xero chief executive Rod Drury said this office demonstrated the company's commitment to New Zealand and the importance of creating regional technology employment opportunities.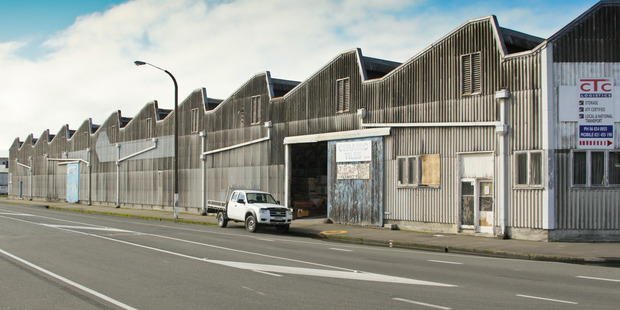 "It used to be that people needed to live in the major cities to accelerate their technology careers, but that's changing quickly," he said, adding new technology enabled people who wanted "a fulfilling job with a good life balance" to do so from places like Hawke's Bay.
"Opening this new office provides that opportunity to draw on talent across Hawke's Bay
and lessens the burden on housing and transport in cities like Auckland and Wellington –
win-win."
The Hawke's Bay native said he was proud to be able to create jobs in the region – an obligation all Kiwi businesses had.
"If we want New Zealand to be better we've got to get the regions strong," he said.
"We're incredibly proud but also feel quite obligated that companies like ours have to show some leadership."
However the 30 jobs are just the start – the company will be monitoring interest to see if further opportunities can be created in the region.
Mr Drury said they were interested to see what internal staff wanted to re-locate, and were happy to base other jobs in Hawke's Bay.
"Once we have the base there we'll see what internal teams want to move to Hawke's Bay as well," he said.
"We're getting very strong interest from our Wellington and Auckland teams about entire teams moving to Hawke's Bay".
Napier Mayor Bill Dalton said Mr Drury had always been a staunch supporter of Hawke's Bay.
"We're absolutely delighted to see Rod has decided to put a small toe in the water by opening an office in Hawke's Bay, and I believe it will grow."
Hastings Mayor Lawrence Yule also welcomed the news, saying "for Xero to have an office in Hawke's Bay is fantastic".
He added it would be located in a great new development, which he could see becoming an IT hub for the region.
Currently Xero is working with Wallace Development on the feasibility of taking space in the Tech Hub development – set for completion early next year. If located here, it would sit alongside other local businesses NOW and Red Jungle.
Mr Drury said they had wanted to support the work being done by managing director Jonathon Wallace, "in that it was pretty ambitious just doing that with local companies".
As "other companies have been following in our playbook", Mr Drury said they would be very open about the process of opening the office, and what was learnt, to try to encourage other companies to move to the regions.
Hawke's Bay Chamber of Commerce CEO Wayne Walford said opportunities created by the likes of Xero and the Tech Hub would attract younger "wealth creators" and innovators to the region, and bring locals back.
"All we needed was a catalyst and I think the Tech Hub is that," he said.
With Mr Drury's prominent profile, Mr Walford said the decision to locate the centre in Napier would "have a ripple effect that I don't think anyone can imagine right now".
These sentiments were echoed by Hawke's Bay-based MP and Small Business Minister Craig Foss, who said the new office was a "real vote of confidence", and would provide more employment opportunities – especially for young professionals.
"Fibre has enabled world-leading innovative companies, such as Xero, to be based in our stunning region – living and working the dream."
Welcoming the news, Napier MP Stuart Nash said the region needed to support Xero and Mr Drury – who was a "fantastic Hawke's Bay success story".
Opening the call centre here was a "leap of faith in the fact that we've got good people in the Bay who can undertake the sort of detailed work that Rod and Xero require".
"I know this is just a start," he said.
"If things go well here then who knows what the sector will look like in 10 years' time."
Presently the company has 21 offices in 15 locations throughout the world, and Xero is used in more than 180 countries by more than 860,000 customers.