Zurich Insurance keen to re-enter China with a joint venture as rules relaxed for foreign financial firms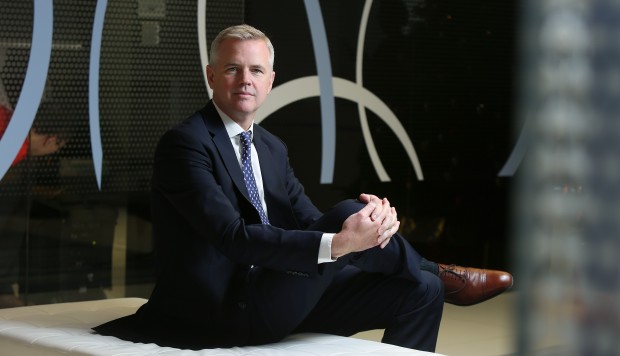 Zurich Insurance, Switzerland's largest insurer, is seeking a joint venture partner in China, as the country's recent easing of financial sector rules, tempts it to return to the mainland's life insurance market which it quit five years ago.
"We have ambitions to grow in mainland China, which is a very big market with huge business opportunities," Jack Howell, chief executive for Asia-Pacific at Zurich Insurance, told the South China Morning Post in an exclusive interview.
The insurer previously had a 20 per cent stake in New China Life Insurance, which it sold in 2013. It currently operates a wholly owned general insurance company, Zurich General Insurance Company (China), which offers property, corporate and other commercial risk insurance.
China to ease ownership limits on foreign joint ventures in finance sector
In November, China announced that it would relax the 50 per cent cap on foreign ownership in life insurance joint ventures so that overseas investors could own a majority 51 per cent stake in three years' time, with the cap completely removed two years later.
"We are very encouraged by the development in China. It is a great signal by the Chinese government in terms of their willingness to have foreign players take on a more active role in the market," Howell said.
Even though the relaxation would allow foreign insurers to have a wholly owned life insurance company in China, Howell said he would still prefer to have a local partner.
"As a foreign insurer, we have the global insurance expertise, we understand technically how products work. But as a foreign insurer, we need a partner in China who can really help us understand the China market and the Chinese consumers.
"The partner can also help us with distribution in China, so we believe that the best way to have a long-lasting presence in China is to have a strong partner and to work together and complement each other."
Foreign banks praise new rules that remove China ownership handicap
He did not give a timeline on when Zurich would set up such a joint venture, but said that finding the right strategic partner would be the key to go ahead with such an expansion plan.
As a foreign insurer, we need a partner in China who can really help us understand the China market and the Chinese consumers
Jack Howell, CEO for Asia-Pacific at Zurich Insurance
In Hong Kong, the company had dismissed its direct sales channel of 700 sales agents in 2013 and shifted to selling products through independent financial advisers and online channels.
Zurich Insurance is the fourth largest general insurer in the city selling life insurance products as well as cover for motor, property, medical, domestic helpers and travel.
Besides Hong Kong and China, the company's Asia-Pacific operations include Malaysia, Singapore, Australia, New Zealand, and Japan.
Howell said the region was a major engine of growth in distribution and service capabilities, and has acquired a number of companies in the region.
In December, Zurich Insurance announced the acquisition of Australia and New Zealand Banking Group's life insurance arm for US$2.14 billion. In April, it acquired Australia's largest travel insurer, Cover-More, for US$565 million.