Asian Markets Exhibit Mixed Trend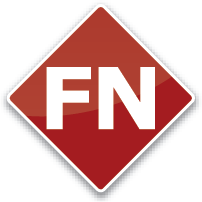 CANBERA (dpa-AFX) – Asian stock markets are exhibiting a mixed trend on Thursday with investors digesting upbeat economic data from the U.S. and China even as tensions over North Korea continued to linger in the background. In addition, the U.S. dollar strengthened and triggered a fall in commodity prices.
The latest survey from the National Bureau of Statistics showed that the manufacturing sector in China continued to expand in August, and at a faster rate, with a PMI score of 51.7. That beat forecasts for 51.3 and was up from 51.4 in July.
The Australian market is advancing, as gains by mining and banking stocks more than offset weakness in gold producers and oil stocks.
In late-morning trades, the benchmark S&P/ASX 200 Index is adding 18.50 points or 0.33 percent to 5,688.20, off a high of 5,692.40 earlier. The broader All Ordinaries Index is up 16.60 points or 0.29 percent to 5,750.40.
In the mining space, Fortescue Metals is advancing more than 1 percent, BHP Billiton is adding almost 1 percent and Rio Tinto is rising 0.4 percent.
In the banking sector, ANZ Banking, Westpac, Commonwealth Bank and National Australia Bank are higher in a range of 0.4 percent to 0.7 percent.
Among gold miners, Newcrest Mining is down 0.2 percent and Evolution Mining is losing 0.6 percent.
Oil stocks are also lower after crude oil prices fell overnight. Oil Search is down almost 2 percent, while Woodside Petroleum and Santos are declining more than 1 percent each.
Wellard reported a net loss for the full year that widened more than threefold from last year, reflecting reduced demand from Asia. The cattle exporter's shares are losing more than 8 percent.
Webjet said its full-year profit more than doubled from last year on strong bookings growth. The online travel booking company's shares are rising more than 5 percent.
Harvey Norman recorded a 29 percent increase in its full-year profit after tax, but reduced its final dividend. The furniture and electrical goods retailer's shares are losing almost 5 percent.
On the economic front, the Australian Bureau of Statistics said that private capital expenditure in Australia expanded a seasonally adjusted 0.8 percent on quarter in the second quarter of 2017, standing at A$28.275 billion. That exceeded expectations for an increase of 0.2 percent following the 0.3 percent gain in the three months prior.
The Reserve Bank of Australia said that private sector credit in Australia was up 0.5 percent on month in July. That was in line with expectations and down from 0.6 percent in June.
In the currency market, the Australian dollar erased some of its losses and regained the US$0.79 mark. In early trades, the local unit was trading at US$0.7904, up from US$0.7966 on Wednesday.
The Japanese market is extending gains from the previous session on a weaker yen. Investors shrugged off weaker-than-expected Japanese industrial output data.
In late-morning trades, the benchmark Nikkei 225 Index is adding 130.99 points or 0.67 percent to 19,637.53, off a high of 19,646.31 earlier.
Among the major exporters, Panasonic is rising 0.6 percent, while Sony and Canon are adding 0.5 percent each. Mitsubishi Electric is down 0.4 percent.
Among automakers, Toyota is adding 0.7 percent and Honda is up more than 1 percent. In the banking sector, Mitsubishi UFJ Financial is advancing almost 2 percent and Sumitomo Mitsui Financial is adding more than 1 percent.
In the oil space, Inpex is rising 0.5 percent, while Japan Petroleum Exploration is losing almost 1 percent.
Among the other major gainers, Fujifilm is rising more than 3 percent, while Taiheiyo Cement and JFE Holdings are advancing almost 3 percent each. On the flip side, Shionogi & Co. is losing almost 2 percent.
The Nikkei business daily reported that while Toshiba is sent to enter exclusive talks with Western Digital and partners over the sale of its flash memory unit, another team led by Bain Capital has pulled in Apple in a last-ditch attempt to stay in the running. Shares of Toshiba are losing 0.3 percent.
In economic news, the Ministry of Economy, Trade and Industry said that industrial output in Japan fell a seasonally adjusted 0.8 percent on month in July. That missed forecasts for a decline of 0.3 percent following the 2.2 percent spike in June.
Japan will also see July figures for housing starts, construction orders and vehicle production today.
In the currency market, the U.S. dollar is trading in the mid 110 yen-range on Thursday.
Elsewhere in Asia, New Zealand, Taiwan and Singapore are also higher. Shanghai, South Korea, Hong Kong and Indonesia are lower. The stock markets in Malaysia are closed on Thursday for the National Day holiday.
On Wall Street, stocks closed higher on Wednesday in subdued trading following the release of some upbeat U.S. economic data, including a report showing a jump in private sector employment. A separate report released by the Commerce Department showed U.S. economic activity increased by more than previously estimated in the second quarter.
While the Nasdaq jumped 66.42 points or 1.1 percent to 6,368.31, the S&P 500 climbed 11.29 points or 0.5 percent to 2,457.59 and the Dow inched up 27.06 points or 0.1 percent to 21,892.43.
The major European markets also moved to the upside on Wednesday. While the U.K.'s FTSE 100 Index rose by 0.4 percent, the German DAX Index and the French CAC 40 Index both climbed by 0.5 percent.
Crude oil futures continued to fall Wednesday, touching their lowest since July amid concerns about the fallout from Hurricane Harvey. October WTI oil slipped $0.48 or 1 percent to settle at $45.96 a barrel on the New York Mercantile Exchange.
Copyright RTT News/dpa-AFX