DigiValet Strengthens Operations in Asia Pacific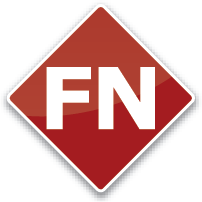 SINGAPORE, August 22, 2017 /PRNewswire/ —
Appoints Akshay Kulkarni as VP – Asia Pacific
DigiValet today announced the appointment of Akshay Kulkarni as Vice President – Asia Pacific, with an aim to strengthen its operations in the region.
(Logo: http://mma.prnewswire.com/media/469370/DigiValet_Guest_Room_Solution_Logo.jpg )
(Photo: http://mma.prnewswire.com/media/546878/DigiValet_Akshay_Kulkarni_VP_Asia_Pacific.jpg )
Mr. Rahul Salgia, Founder & CEO, DigiValet commented, "I am delighted that we managed to bring Akshay on board to strengthen our presence in the Asia Pacific region. Akshay joins DigiValet with an extremely successful track record spanning over two decadesin the hospitality industry and anetwork of strong industry relationships." He added, "We believe that with Akshay's addition we will have a senior resource who brings a large body of knowledge and experience and also understands the markets."
"I am extremely excited to join DigiValet at a time when the company is expanding its presence and looking to make further inroads into theAsia Pacific market. These are times when physical products can be easily replicated, hence the need to engage with the guest at an experiential level. Service delivery, along with technology will play a decisive role in creating newer experiences. DigiValet's agility means that we have the ability to cater to ever changing needs with speed and efficiency," said Akshay.
Akshay comes with a diverse background in multiple areas of hospitality across organizations ranging from materials management to operations to HR to Education to consulting and brokerage of hotels and resorts, and has more recently gathered experience in the Asia Pacific region.
About DigiValet
DigiValet is the world's first full-featured Guest Room Experience Solution that empowers hotel guests to use in-room services as well as services offered by the hotel. From adjusting room temperature, lighting, shades to controlling the TV, selecting the movie using Netflix, streaming content from their smartphones and ordering food, reserving a spa, booking a table at the restaurant, all from the in-room tablet or their smartphones.
DigiValet provides hotels with cutting-edge technology that transforms and personalizes each guest's in-room experience while simultaneously generating valuable CRM data allowing hotels to personalize a guest's stay. With offices and support teams in several countries across the globe, DigiValet is installed in over 12,000 rooms and counting.
Since its launch in 2008, DigiValet has becomethein-room solution trusted by leading luxury hotels across the world including The Armani Hotels, St. Regis, Andaz By Hyatt, ITC Hotels, Corinthia Hotels, Sofitel SO, The Address Hotels, The Oberoi Hotels.
For more information please visithttp://www.digivalet.com.