Disney's taking Hong Kong for a ride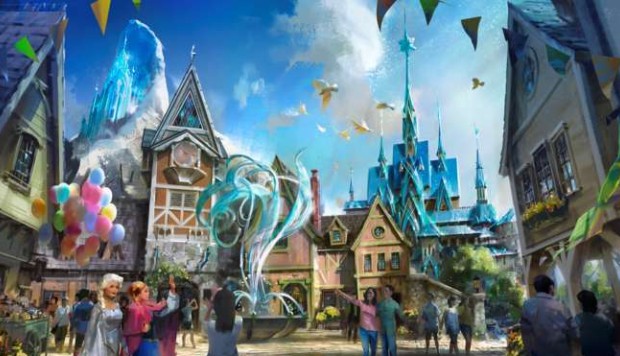 Disney has gone for the kill in an "I kill you later" move that will put the Hong Kong government on the hook for HK$5.8 billion. That's more than half of the HK$10.9 billion for the latest expansion plan for Hong Kong Disneyland.
Government officials like Greg So Kam-leung would have us believe it's only fair. After all, the equity distribution in Hong Kong Disneyland is 52 per cent and 48 per cent, respectively, for the government and corporate Disney in the US.
But how did we get here in the first place?
Some of us still remember what happened in 2009. Back then, to get Disney to agree to a park expansion, the government had to convert more than HK$5 billion worth of loans to Disneyland into equity. That was the government's way of saying it would take a long, long time, if ever, for us to get our money back.
To placate a public uproar, the then chief executive Donald Tsang Yam-kuen promised the capital conversion would be one-off and that Hong Kong would not invest any more capital in Disneyland.
Well, guess what? Seven years later, another giant bill comes in at HK$5.8 billion, thanks to our equity in the theme park, according to people like So. Nice move, Disney.
Revamped Hong Kong Disneyland set to face fierce competition from regional rivals
Like the infamous derivative instrument called an "accumulator" that was once popular with rich retail investors, the true cost of the 2009 arrangement only became apparent much later. It's not for nothing that people nicknamed the "accumulator" as "I kill you later".
There is no question that the world's smallest Disney theme park needs a serious facelift. And it's not just because of competition from Shanghai Disneyland.
Shanghai Haichang Polar Ocean Park is scheduled to open next year and Universal Beijing in 2019. Twenty-one theme parks opened across the mainland last year, with another 20 under construction. The country has nearly 300 theme parks.
Meanwhile, state-of-the-art theme parks are opening in Japan, South Korea, Malaysia and Singapore. And yes, their governments all offer sizable subsidies to such ventures. But subsidising is one thing, being on the hook for a huge bill every few years is something else.
After 11 years, we are still paying big bucks for this tiny park. Disneyland's parent company in the US, The Walt Disney Company, earned US$13.14 billion in its latest fiscal quarter. Yet we are still subsidising Mickey and Minnie.