Indonesia oil tanker not hijacked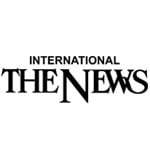 JAKARTA: An oil tanker carrying 900,000 litres of diesel, believed hijacked in Malaysia, has been taken back to Indonesia by its crew following a commercial dispute, the Indonesian navy said on Wednesday.
"The preliminary assessment is the vessel was not hijacked but was taken by the crew back to Batam," the Indonesian navy said in a statement in reference to the island near Singapore.
The navy said the captain had contacted its agent twice to say the vessel was returning to Batam because of an internal management problem within the company.
The incident is "linked closely to internal problems between the (Indonesian) owner, the (Malaysian)charterer and the (Indonesian) crew," said Mohamad Taha Ibrahim of the Malaysian Maritime Enforcement Agency.
Earlier Malaysian maritime authorities said the vessel had been hijacked and was heading towards Indonesian waters.
"Initial investigations on the MT Vier Harmoni revealed that the ship was hijacked due to internal problems," Ahmad Puzi Kahar, Malaysian Maritime Enforcement Agency chief, said in a tweet.