'Intellectual not bloody revolution will save Nigeria' – Group
---
---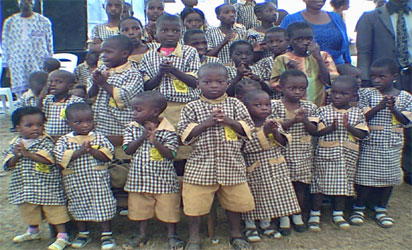 By Elizabeth Uwandu
Youths under the aegis of First Massive Literati, FMI has said that for the country to overcome its social, economical and political challenges there was need for a revolution to be carried out intellectually.
Speaking at its 2nd FMI economic summit held recently at Main Hall, University of Lagos, UNILAG, FML Founder, James Useghan, said that the vision of the foundation which birthed last year in November, was to build a just and egalitarian society, by creating a system that will aid good governance without the government knowing.
Useghan noted that until Nigeria realisd that the youths have a stake in governance and that the world was no longer a global village but a global screen, the country will remain underdeveloped.
His words," Our mission is to be at per in the area of development with China, Malaysia and Singapore which got their independence in 1960. And for this to be achieved there has to be a revolution of the mind and brain of all Nigerians particularly the youths to create a working system.
It is pathetic that majority of the youths do not have personal voter's card, PVC. Imagine if we have informed youths that do not get swelled by cheap incentives but know their rights and obligations, what do you feel will happen to the country? Massive developments.
So, we need to inform and educate ourselves on importance of taking active role in governance and to avail ourselves with the opportunities technology has brought. As the world is no longer a global village but a global screen." He Said.
He further said there was need to set a platform for the development of the mindset in order to shun religious-ethnocentric disparities and push for a just egalitarian society.
CLICK HERE TO READ MORE FROM: General