Jawaban Cerdas Finalis Miss Singapore yang Dikritik Jelek oleh Netizen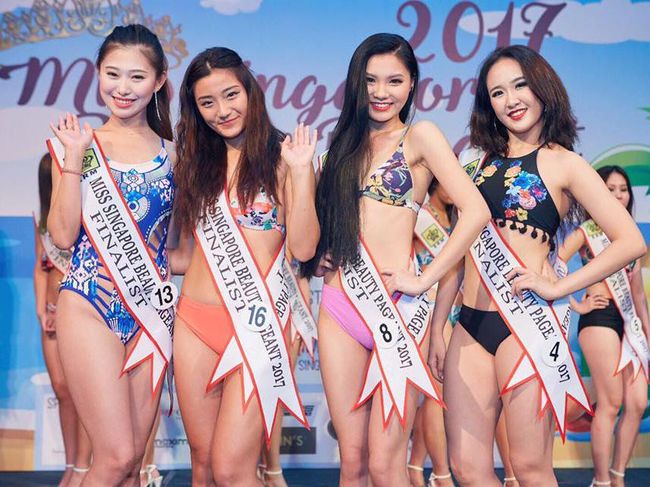 Jakarta –
Finalis kontes kecantikan Miss Singapore 2017 dikritik netizen karena penampilan fisik mereka dinilai kurang merepresentasikan kontes kecantikan. Netizen juga menilai beberapa finalis dinilai kurang mewakili wanita Singapura karena sebagian besar kontestannya berwajah oriental.
Kritikan tersebut datang setelah foto tidak resmi para finalis Miss Singapore Beauty Pageant beredar di dunia maya. Kebanyakan komentar yang menyerang fisik mereka sangat pedas dan mungkin menyakitkan bagi sebagian orang.
Menanggapi kritikan pedas netizen, para finalis Miss Singapore 2017 pun angkat bicara. Mengutip judul lagu Kelly Clarkson, 'What Doesn't Kill You Makes You Stronger', kritikan netizen memang menyakitkan tapi tak sampai membunuh mereka dan justru membuat ke-16 wanita ini bertambah tangguh.
Salah seorang finalis bernama Tricia Koh mengatakan bahwa para kontestan belajar untuk menjadi kuat dan jadi orang yang lebih baik karena ditempat pengalaman yang menyakitkan. Menurut penasihal keuangan berusia 24 tahun ini, memang mudah bagi orang melontarkan kritik yang menyakitkan karena anonimitas di internet.
"Perlu banyak keberanian bagi seorang wanita untuk berdiri di atas panggung dan membiarkan orang lain menilai mereka," ujar Tricia, seperti dikutip dari The Star.
Tricia termasuk satu di antara 16 finalis Miss Singapore Beauty Pageant yang mendapat komentar negatif netizen, Selasa (12/7/2017), setelah foto tidak resmi mereka di Miss Singapore Beauty Pageant beredar. Finalis yang terpilih dari total 60 peserta itu disebut 'jelek' bahkan 'menjijikan'.
"Kalian tidak di sana dan tidak melihat kami tampil dan kalian ingin bilang bahwakami tidak berbakat atau pintar? Itu sebuah ketidakdewasaan," kata finalis lainnya, Christina Cai, yang merupakan mahasiswi LaSalle College of The Arts.
Finalis Queenie Sia yang berusia 17 tahun juga ikut berkomentar. Menurutnya, kecantikan tidak selalu dinilai hanya berdasarkan fisik.
"Ini tentang memiliki hati yang baik dan juga kepribadian yang baik," tutur mahasiswa ITE College East tersebut.
Foto para finalis yang tersebar luas di internet, ditegaskan sekali lagi oleh The Star bukanlah foto resmi Miss Singapore Beauty Pageant 2017. Foto tersebut diambil seseorang ketika sedang dilaksanakan acara unjuk bakat dan fashion show di One KM mall.
(hst/eny)