Panama Papers: John Key tips review of foreign trusts after reports Mossack Fonseca bragged about lax NZ tax laws
Prime Minister John Key said an independent review of the legislation around foreign trusts is likely to go ahead.
Key told Newstalk ZB's Mike Hosking Breakfast he would ask Cabinet today for an independent expert to review New Zealand's rules around foreign trusts.
"We will go and get an internationally recognised expert to go away and have a look at the disclosure rules in New Zealand and make sure we're ticking all the boxes.
"We have nothing to hide so at the end of the day New Zealand should have the best international practice in this area."
Green Party co-leader James Shaw said National were in damage limitation mode.
"He hasn't admitted that there is a problem, he said that they are hiring an international expert to tell us if there is a problem. I think we are past that stage.
"Last week we had the unedifying spectacle of the Prime Minister denying that New Zealand was being used as a tax haven, whereas everyone from Inland Revenue, Transparency International and a whole group of international experts were saying that there was [a problem]."
Shaw said he hoped meaningful changes might come from any expert's review, however the Green Party wanted an open inquiry into the issue.
Labour leader Andrew Little said a full, independent inquiry was needed. New Zealand's reputation was being "sullied around the world" because of the revelations, Little said.
"One tax expert isn't going to solve this, especially one appointed by a Prime Minister who doesn't think hiding their finances behind tax free funds is morally wrong.
"A full inquiry must instead assure New Zealanders that everyone pays their fair share and that we are not part of an international tax evasion racket."
Key told Radio New Zealand's Morning Report he doesn't believe he has ever used an offshore account to hide money, but did have a superannuation fund in Singapore after working and living in the country.
Key said he has no intention to release his tax records publicly. "I'm quite comfortable and very confident of my tax records. I've used the best people, I don't use tax sheltering vehicles," he told RNZ.
Little suggested the Prime Minister might have something to hide, saying he was "far too cagey" when asked by media if he had ever used a tax haven for his finances.
"He needs to clear this up and quickly. He must come clean if he has directly or indirectly benefited from funds in a tax haven. The last thing our international reputation needs is for rumours to swirl around our Prime Minister's tax affairs."
His remarks follow revelations in the Panama Papers leaks that law firm Mossack Fonseca bragged to clients how easy New Zealand laws made it for foreign investors to hide their tax-free profits.
The 11.5 million documents leaked from Panama-based Mossack Fonseca showed how the world's elite hide assets in offshore accounts. New Zealand was identified by the law firm as a good place to hide money in trust accounts because of its relaxed laws around foreign trusts, the documents revealed.
The Australian Financial Review reported that in 2012 Mossack Fonseca's New Zealand staff reported advice they received from an executive at Nexus Trust: "NZ has very weak laws in regard to due diligence; they only require utility bill and passport. Trust companies are not required to hold a licence."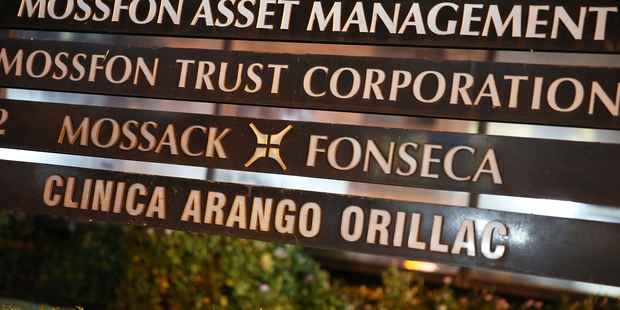 There was no need to register who put assets into a foreign trust, according to documents the AFR has seen. A Staples Rodway lawyer reportedly explained another advantage: "The New Zealand definition of 'beneficial owner' is different to that of many other jurisdictions, in that we do not require due diligence on the person/s who will benefit from the funds."
Two years later the firm's New Zealand office was asked for "combo packs." The packs were a combination of New Zealand foreign trusts (which pay no tax on foreign income) and what is described as Look Through Companies (LTCs), which could be owned by the trusts, and which also pay zero tax on offshore earnings, the AFR reported.
Prime Minister's chief of staff, Keith Schembri, set up secret holdings in Panama and New Zealand linked to a Dubai bank account came to light.
The "Panama Papers", the document trove is the largest ever of its kind and is said to reveal how "heads of state, criminals and celebrities"hide their assets offshore.
"The cache of 11.5 million records shows how a global industry of law firms and big banks sells financial secrecy to politicians, fraudsters and drug traffickers as well as billionaires, celebrities and sports stars," says the International Consortium of Investigative Journalists, which spent a year analysing the leaked papers.
About 60,000 of these documents are believed to relate to New Zealand and more details are beginning to emerge.
Prime Minister John Key has come under increasing pressure to act because of New Zealand being described as a "tax haven" in some international media. Last week he repeatedly insisted that trust laws had been unchanged since 1988 and no tweaks were required.