Samsung offers phone loan service at Hong Kong airport for passengers with banned Note 7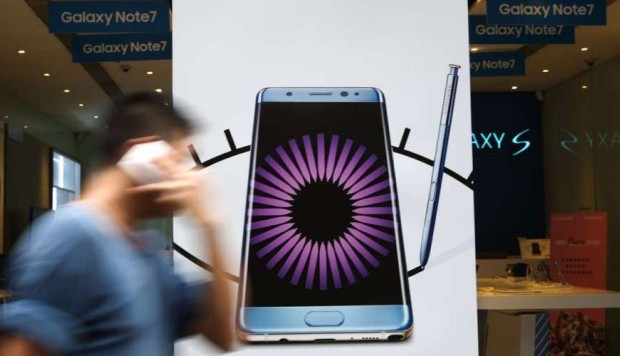 Passengers with fire-prone Samsung Galaxy Note 7s may borrow phones from the manufacturer's service counter at Hong Kong International Airport.
It follows a ban on the devices on flights both to and from the city imposed on Saturday.
Samsung recalls 191,000 Note 7 smart phones in China, puts Hong Kong users on hold
The temporary customer service outlet is at the Sound & Vision shop in the Arrivals Hall, Level 5, Terminal 1. It will be open daily from 7am to 1am until Friday.
Travellers will be able to back up data on their devices, leave them there and receive a loan phone if needed, according to Samsung Hong Kong.
Customers from overseas should contact a Samsung service centre for a refund or exchange upon returning home.
Samsung has also set up ­service kiosks at airports in other leading cities, including Sydney and Melbourne in Australia, ­Incheon in Korea, Taipei and Kaohsiung in Taiwan and Singapore.
Service outlets may also be found at 10 US airports, including Los Angeles International and John F Kennedy International in New York.
Customers are advised to get a receipt when leaving their devices at service counters.