S'pore awaiting return of troop carriers held in HK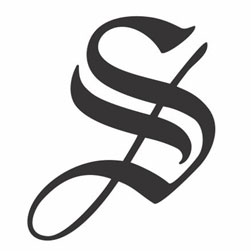 Singapore said yesterday it is still awaiting the return of nine troop carriers seized in Hong Kong last month, which led to tension with China over Singapore's relations with self-ruled Taiwan.
Hong Kong customs seized the Singapore military's armoured vehicles as they were being shipped from Taiwan to Singapore after military exercises on the island that Beijing regards as a breakaway province..
Beijing then warned countries against maintaining military ties with Taiwan.
Singapore's defence ministry said in its latest update it had communicated its formal position on the seizure to Hong Kong authorities over the past three weeks.
"We await a full resolution of this matter and return of our property by the Hong Kong SAR Government," the ministry said in a statement, referring to Hong Kong by its designation as a special administrative region of China.
The seizure of the vehicles came amid mounting regional uncertainty and signs of tension between China and Singapore, which has deepened its security relationship with the United States over the last year and remains concerned over Beijing's assertive territorial stance in the South China Sea.
China's influential state-run tabloid the Global Times said the vehicles should be "melted down" but Singapore sought to play the incident down.
Its foreign minister, Vivian Balakrishnan, said it was "not a strategic incident" and Singapore's relationship with Taiwan was known to China.
Singapore and Taiwan have a longstanding military relationship that began in the 1970s and involves Taiwan being used as grounds for Singaporean infantry training.
Beijing has grudgingly tolerated this agreement since China and Singapore re-established diplomatic relations in the 1990s.
China has repeatedly warned Singapore against getting involved in the South China Sea dispute in which China asserts sovereignty over various waters and islands claimed by the Philippines, Vietnam, Malaysia and Brunei.
Singapore has no claims in the South China Sea, but as the biggest port in Southeast Asia, its open economy depends on free navigation in the area.