Standhardinger has season low, Hong Kong still stays undefeated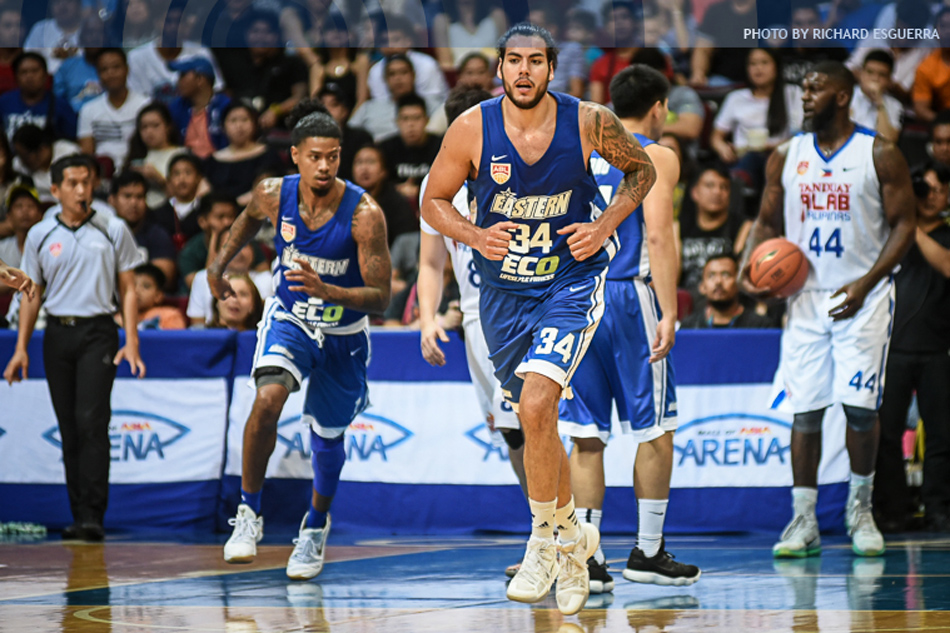 Christian Standhardinger turned in his lowest scoring output in the 2017-2018 Asean Basketball League.
And yet, defending champion Hong Kong still had more than enough to put down semifinalist Singapore.
Tyler Lamb stayed red-hot, Standhardinger still had a double-double, and Eastern got the better of the Slingers, 82-79, on Wednesday on their home court Southorn Stadium.
Thai-American Lamb swingman scored 25 points while Marcus Elliott flirted with a triple-double of 14 points, 10 rebounds, and eight assists.
Filipino-German Standhardinger chipped in a 16-point, 13-rebound double-double. It was his lowest scoring output in the tournament – his previous low was 18 also up against Singapore.
Still, it was his split from the stripe with four ticks to go on the clock that sealed the deal in Hong Kong's seventh consecutive victory to start the season.
With Standhardinger muffing on his second free throw, the Slingers still had a chance to send the game into overtime, but Xavier Alexander's last gasp heave was way off mark.
This article originally appeared on the ABS-CBN Sports website.