This event showed Indian badminton is progressing: Praneeth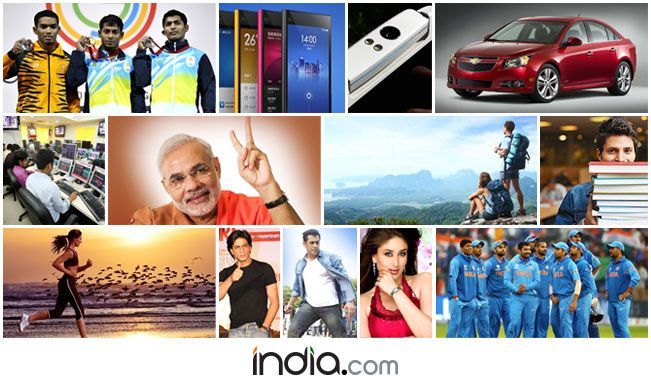 New Delhi, Apr 16 (PTI) Newly-crowned Singapore Open champion B Sai Praneeth says the historic all-Indian Super Series final against K Srikanth is a testimony that Indian badminton has progressed by leaps and bounds.
Praneeth burst onto the scene in 2010 after clinching a bronze at World Junior Championships and won many international challengers but a big win always eluded him.
The 24-year-old finally achieved his dream of winning a Super Series today in Singapore.
"I am very happy to win today. The way I played in the tournament I m very happy. It s the best feeling. I have been waiting for this for a long long time. I think top two singles is a first time for India and it s history and you can see Indian badminton is going up from this tournament," Praneeth told PTI after winning the title.
"And it's not only men singles players even women singles players are also doing good," he added.
Over the last seven years, Praneeth has beaten many accomplished shuttlers such as former All England Champion Muhammad Hafiz Hashim of Malaysia, former Olympic and World champion Taufik Hidayat and World no 1 Lee Chong Wei but couldn't win a tournament.
"I think I've always been playing well with top players like last year with Lee Chong Wei. But I have not won any tournament. That feeling has always been uncomfortable in my mind. I worked hard the last time at Syed Modi. I had a shoulder injury, so I had to skip All England and Swiss.
"I have trained for one and a half month continuously. I think the way I train and my fitness has improved and it helped me."
Asked if his 4-1 head-to-head record against Srikanth was on his mind ahead of the final, Praneeth said: "No, because I think we always practice together we used to practice long from past so many years, so the record is just a record but as long as we Indians play each other the record doesn t matter, it s just a day whoever wins the match. And today is my day." Asked if he was nervous playing his first Super Series final, Praneeth said: "It is a great feeling playing finals but I was not nervous because the opponent is Srikanth and I know his game and he knows my game.
"In the first game I was just feeling down because my thing was just not working and he was playing at a very good pace and he was catching everything. I didn t know what was wrong in my game. But later in the second game I reached 7-2, 7-3 and later we were going equal. So once I got all my strokes going good, I got some rhythm.
"In the third, I got a good lead and I felt that he felt under pressure."
Condoling the sudden demise of BAI president Akhilesh Das Gupta, Praneeth said: "My heartfelt condolences to his family.
It s a shocking news for all of us. I think he is the one who made Indian badminton so big and he brought premier badminton league, world championships and Super Series. He's the man who has done a lot for badminton."
Srikanth, who reached his first Super Series final ever since his India Open win two years ago, said he could not capitalise on the chances.
"I think I started really well, and also in the second game I had a good four-five points lead but I couldn t capitalise on it and I think that really made the difference." Asked if match fitness was an issue, Srikanth said, "I don't think it was an issue as I have been playing very well throughout this tournament, I have played three games. I have played three quarter-finals and a big match. I think maybe I lacked a little bit of match practice in the end." I am really happy the way I played over the week, I didn t expect to be here when I left India so I m really happy. So many things to take away from this tournament.
"I really want to continue playing tournaments without any break. That s the first major thing I m thinking about."
This is published unedited from the PTI feed.